Nous en arrivons maintenant au domaine le plus étrange, le plus incroyable de tout le phénomène ovni. Disons tout de suite que s'il était possible, sans manquer à l'honnêteté scientifique, de le passer sous silence, je le ferais bien volontiers Hynek, Josef Allen:The UFO Experience, a Scientific Inquiry, p. 166
Les abductions (terme anglais, du latin abductus), également qualifiés de "Rencontres Rapprochées du 4ème type", désignent des cas d'enlèvements de témoins à bord des vaisseaux de visiteurs (extraterrestres ou autres).
Par leur aspect directif (on ne demande pas son avis au témoin), voire violent (les témoins relatant avoir été le sujet d'expériences douloureuses sur le plan physique ou psychique, avec parfois des séquelles alléguées comme des implants), les récits d'enlèvements laissent supposer un plan des visiteurs à plus ou moins long terme. L'enlevé(e), suite à son expérience, à également souvent tendance à délivrer un message (sur invitation des visiteurs ou de sa propre initiative), en faisant ainsi un contacté.
A côté de quelques témoignages d'enlèvements concients (comme celui de Villa-Boas dès ), l'écrasante majorité des cas d'enlèvements consiste en des souvenirs remémorés (à commencer par le cas des Hill en qui marquera le début des témoignages d'enlèvements), la plupart du temps sous hypnose, et non remarqués auparavant (l'événement étant révélé comme ayant eu lieu lors de leur sommeil typiquement) ou seulement par un temps manquant.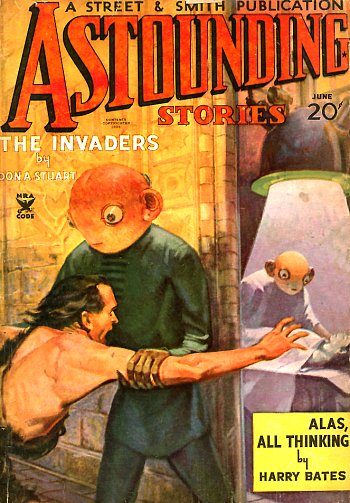 Certaines personnes vont se spécialiser dans les cas d'enlèvements, comme Budd Hopkins (qui motivera l'intérêt de John E. Mack) ou Raymond E. Fowler. Jean-François Boëdec, qui a étudié les cas d'ovnis en Bretagne, dit avoir mis en évidence une phase de "construction" chez les enlevés, quelques semaines avant leur "enlèvement" effectif. Cette phase pour les futurs enlevés consisterait à rompre avec les schémas habituels de vie et être l'objet d'événements étranges. Le témoin serait incité à s'isoler, rendant ainsi la tâche plus facile pour les kidnappeurs. Il est difficile de dire si cette suggestion, si elle est exacte, signifie que le témoin est affecté par une force extraterrestre pendant quelques semaines ou constitue en fait le point culminant d'un état de conscience altéré chez le témoin Spencer, J.: The UFO Encyclopedia, 1997, p. 57.
En à lieu une conférence sur le sujet au MIT. Hopkins écrit The Ropper Poll avec David Michael Jacobs et Ronald M. Westrum, un rapport sur des expériences inhabituelles avec des enlèvements ovnis, basé sur l'étude de l'organisation Roper de 5947 américains adultes.
Parce qu'une majorité de témoignages d'enlèvements situent le récit dans la chambre à coucher où sont endormis les témoins, certains chercheurs proposent d'expliquer la plupart des récits d'enlèvements par le phénomène de paralysie du sommeil, pour lequel a été répertorié les symptômes de peur (sentiment de danger), immobilité, sensation d'une "présence", hallucinations, sensation de flottement, voire interaction sexuelle. A noter qu'il existe de tels récits de visites nocturnes (bedroom visitors) antérieurs à l'ère moderne des ovnis "Heaven in Alabama", Manitoba Morning Free Press de Winnipeg (Manitoba), 22 mars 1895.
Fuller, John G.: The Interrupted Journey. New York: Dial Press, 1966. Lawson, A. H: "What Can We Learn from Hypnosis of Imaginary Abductees?" in Proceedings of 1977 Mutual UFO Network Symposium, Scottsdale, Ariz., 16-17 juillet 1977. Druffel, Ann: "Synthetic Abduction: A New Tool for Ufology", MUFON UFO Journal n° 118 (1977): 10-12 - Une critique de l'article de Lawson. Lorenzen, Coral: Abducted!: Confrontation with Beings From Outer Space. New York: Berkley Medallion, 1977. D. Scott Rogo: UFO Abductions: True Cases of Alien Kidnappings. New York: Signet, 1980. Méheust, Bertrand: En soucoupes volantes - vers une ethnologie des récits d'enlèvements, Mercure de France, 1985, ISBN 2-902702-71-X. réédité Imago, 1992. Bullard, Thomas E. UFO abductions, the Measure of a Mystery, 1987, FUFOR - 2 tomes. Randles, Jennifer: Abduction: Over 200 Documented UFO Kidnappings Investigated. London, England: Robert Hale, 1988. Rodeghier, Mark: Goodpaster, J., et Blatterbauer, S.: "Psychological Characteristics of Abductees: Results from the CUFOS Abduction Project", Journal of UFO Studies, 1991, n.s.: 3:59-90. Proceedings of the 1992 Abduction Study Conference at MIT, 1992. Mack, J. E. Abduction - Human Encounters With Aliens, Simon & Schuster, 1992. Pritchard, Andrea, Pritchard, David E., Mack, J. E., Kasey, Pam et Yapp, Claudia, eds. Alien Discussions: Proceedings of the Abduction Study Conference. Cambridge, MA: North Cambridge Press, 1994. Nagaitis, Carl et Mantle, Philip: Without Consent: A Comprehensive Survey of Missing-Time and Abduction Phenomena in the UK. London: Ringpull Press, 1994. Bullard, T. E. "The Sympathetic Ear: Investigators as Variables in UFO Abduction Reports", Mount Ranier, MD. FUFOR, 1995. Kottmeyer, Martin: "Abductions and Researcher Bias, or Why Does Every Abduction Researcher Always Find His Own Favorite Breed of Alien?", The Devil's Advocate, n° 6 - Relecture opposée de l'étude de Bullard de 1995. Bryan, C.D.B.: Close Encounters of the Fourth Kind: Alien Abduction, UFOs, and the Conference at M.I.T.. New York: Alfred A. Knopf, 1995. Pope, Nick: The Uninvited: An Expose of the Alien Abduction Phenomenon. Londres: Simon & Schuster, 1997. Dean, Jodi: Aliens in America. Ithaca: Cornell University Press, 1998. Spencer, John: Perspectives: A Radical Examination of Alien Abduction Phenomenon. Londres: MacDonald and Company, 1998. Randles, J.: "My View On Abductions", The Anomalist, 1999. Jacobs, D. M.: UFOs and Abductions: Challenging the Borders of Knowledge. Lawrence: The University Press of Kansas, 2000. Denzler, Brenda: The Lure of the Edge. Berkeley: University of California Press, 2001. Clancy, Susan A.: Abducted: How People Come to Believe they were Kidnapped by Aliens. "Alien abduction claims explained", Harvard Gazette, 2005-09-22 - Article sur le travail de Susan Clancy