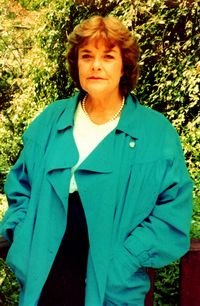 Druffel naît en jeudi 12 août 1926. Elle commence à enquêter sur les signalements d'ovnis en Californie du Sud en avril 1957 avec le NICAP. Elle fait la connaissance de James E. McDonald 1Druffel, A.: Firestorm: Dr. James E. McDonald's Fight for UFO Science - Biographie de James McDonald. Avant-propos de Jacques Vallée. à travers ses contacts avec le sous-comité NICAP de Los Angeles, de 1966 à 1971. Après la cessation du NICAP en l'année d'avant, elle rejoint le MUFON et le tout nouvellement formé CUFOS.
Druffel a fait des recherches sur plus de 2000 signalements du bassin de Los Angeles, dont des témoignages d'atterrissages, des cas photographiques 2Druffel, A. & Wood, Robert M.
& Kelson, Eric: "Reanalysis of the 1965 Heflin UFO Photos", JSE, vol. 14, n° 4, pp. 583-622, 2000, des rencontres rapprochées avec effets sur les témoins et le terrain, des témoignages d'"enlèvements" 3Druffel, A.: How to Defend Yourself Against Alien Abuctions 4Druffel, A.: "Synthetic Abduction: A New Tool for Ufology", MUFON UFO Journal n° 118 (1977): 10-12 - Une critique d'un article de Lawson sur les enlèvements. et autres phénomènes associés aux ovnis. Ecrivain prolifique 5Druffel, A. & Rogo, D. Scott (parapsychologue): The Tujunga Canyon Contacts, Prentice-Hall, NJ, 1980., Druffel a contribué à plus de 180 articles sur divers aspects de la question des ovnis dans de nombreux journaux et magazines de presse 6Druffel, A. & Zimmerman, Richard: "'Combined' and 'Magnetic'", PROBE Magazine, (Collector's Edition), automne 1979 7Druffel, A.: "Magnetic Anomalies and UFO Flight - Part II", MUFON UFO Journal, juin 1980, n° 148 8Druffel, A.: "An Urban Problem: Very Close Encounters with UFOs,, MUFON UFO Journal, décembre 1981, n° 166, pp. 13-15. 9Druffel, A. (SKYNET Director): "Southern California's Straight-Line Mystery in UFO Sightings", MUFON Annual 1983 UFO Symposium Proceedings, "UFOs: A Scientific Challenge", 1st, 2nd & 3 july 1983 10Druffel, A.: "The Burbank Landing and Occupant Report", FSR, vol. 21, n° 1 11Druffel, A.: "Heflin's 1965 photos finally validated", MUFON Journal, mars 2006.
Elle décède le vendredi 12 12Ann Druffel.