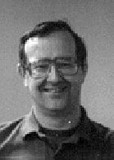 Swords obtient une licence de chimie à l'Université de Notre Dame en , puis une maîtrise en biochimie de l'Université d'Etat de l'Iowa en , et un doctorat de l'Université de la Case Western Reserve en .
Ses principales implications sont l'enseignement et l'écriture dans les domaines des sciences générales et des phénomènes anormaux. Ses centres d'enseignement sur la biologie humaine, l'histoire et la philosophie des sciences, la méthodologie scientifique, les "parasciences" et l'ufologie. Ses écrits se sont concentrés principalement sur des sujets d'ufologie, parapsychologie et cryptozoologie, dont plusieurs ont été publiés dans le "MUFON UFO Journal". En il reçoit le Prix d'Excellence en Enseignement de l'Université.
Swords commence par intervenir en au symposium sur les ovnis du MUFON à East Lansing (Michigan). Il présente des éléments aux conférences sur les "abductions" de à l'Association Nationale des Enseignants en Science (Phoenix, ), TREAT II (VPI, ) et NCAE (Temple, ).
Swords est membre de plusieurs sociétés professionnelles et parascientifiques dont l'AAAS, l'Association Américaine des Professeurs d'Université, la SSE, et le MUFON. Il est consultant pour le MUFON et pour l'APRO, l'Organisation Fortéenne Internationale, et membre du panel de conseil de la Society for the Investigation of the Unexplained. Il est membre du comité du CUFOS, et rédacteur-en-chef du journal académique sur l'ufologie : Le JUFOS.
Swords est Professeur de Sciences Naturelles à l'Université du Michigan Occidental à Kalamazoo (Michigan).
Le , Swords répond à une interview du CUFON. A partir de 2009 il entreprend de synthétiser l'ensemble de ses connaissances sur le sujet via le blog The Big Study.
Auteur de :
Swords, M. D.: "Science and the extraterrestrial hypothesis in ufology", JUFOS, new series, vol. 1, 1989
""Research note: Delphos, Kansas, soil analysis", JUFOS, new series, vol. 3, 1991- compilation
"Astronomers, the extraterrestrial hypothesis, and the United States Air Force at the beginning of the modern UFO phenomenon", JUFOS, new series, vol. 4, 1992
"A Guide to UFO Research", JSE, Vol. 7:1, 1993, p. 65
"Literature reviews on SETI/ETI and UFOs, and crop circles", JUFOS, new series, vol. 5, 1994
"Could Extraterrestrial Intelligences be Expected to Breathe Our Air?", JSE, Vol. 9:3, 1995, p. 381
"The University of Colorado UFO project: The "Scientific Study of UFOs", JUFOS, new series, vol. 6, 1995-1996
"Donald E. Keyhoe and the Pentagon: The rise of interest in the UFO phenomenon and what the government really knew", JUFOS, new series, vol. 6, 1995-1996
avec Rodeghier, Mark, "The history–making Sturrock workshop", IUR, Vol. 23, Automne 1998
"A Different View of 'Roswell - Anatomy of a Myth'", JSE, vol. 12 (1998), n° 1, pp. 103-125
"Clyde Tombaugh, Mars, and UFOs", JSE, Vol. 13:4, 1999, p. 685
"Classic cases from the APRO files", IUR, Vol. 24, Eté 1999
"The Holland, Michigan, radar-visual case", IUR, Vol. 24, Automne 1999
"Project Sign and the Estimate of the Situation", JUFOS, new series, vol. 7, 2000
"Projet sign and the Estimate of the Situation", Journal of UFO Studies, n.s. 7, 2000, 24-64, CUFOS
"A little walk in the strange life of George Hunt Williamson", IUR, Vol. 26, Eté 2001
"What does a half-century of intense UFO display mean?", IUR, Vol. 26, Automne 2001
"The Timmerman files", IUR, Vol. 26, Hiver 2001
"Discovering the new extrasolar planets", IUR, Vol. 26, Printemps 2001
"Unusual experiences from the Timmerman files", IUR, Vol. 27, Eté 2002
"What's convincing about UFOs?", IUR, Vol. 27, Eté 2002
"Timmermania: A step too far into the Timmerman files ?" , IUR, Vol. 27, Hiver 2002
"Too close for Condon: Close encounter", IUR, Vol. 28, Automne 2003
"1952: Ruppelt's big year", IUR, Vol. 28, Hiver 2003
Références :
MUFONET-BBS Network, MUFON 1991