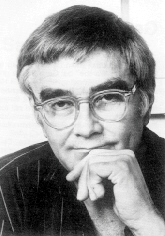 Hopkins naît le . Peintre et sculpteur — ses oeuvres sont exposées dans de grands musées américains.
Observation
Une journée de Hopkins et 2 autres témoins observent un petit objet rond et métallique manoeuvrer dans le ciel au-dessus de Cape Cod, près de Truro (Massachusetts). A partir de cette date il s'intéresse au sujet.
Enquêtes
Ce n'est cependant qu'en que Hopkins mène sa 1ère enquête conséquente. Dans ce cas, un ovni avait apparemment atterri dans le North Hudson Park (New Jersey) à moins de 1 mile de Manhattan et fut observé avec ses occupants depuis divers points avantageux par un certain nombre de témoins. Hopkins recherche avec minutie des récits de cet incident, qui paraissent dans The Village Voice, Cosmopolitan magazine et sont couverts en longueur par la TV et la radio.
Peu après, il commence à concentrer ses enquêtes sur les cas d'enlèvements, qu'il popularise dans les années 1980s. Son usage de l'hypnose pour aider les victimes à se souvenir, bien que contesté, à fait école. Il travaille sur le cas de Linda Napolitano Hopkins, Budd: Witnessed: The True Story of the Brooklyn Bridge UFO Abductions, New York, Pocket Books, 1996 Hopkins, Budd: "The Linda Cortile Abduction Case" - parties 1 et 2, MUFON UFO Journal, 1992, 293 (septembre), 12-16; 296 (décembre): 5-9..
En , Hopkins écrit The Ropper Poll avec David Michael Jacobs et Ronald M. Westrum, un rapport sur des expériences inhabituelles avec des enlèvements ovnis, basé sur l'étude de l'organisation Roper de 5947 américains adultes.
Par la suite il fonde la Fondation Intruders (IF). Prenant le contre-pied de la fameuse phrase de Carl Edward Sagan, il déclare : Un phénomène extraordinaire demande une investigation extraordinaire. Il continue à étudier divers cas comme celui de James Mortellaro, qu'il finira par admettre non crédible "Intruders Foundation News Release On Mortellaro Case", IF Press Release, 9 mars 2004.
En , son ex-femme met en cause son travail ainsi que ceux de ses collègues sur les enlèvements Rainey, Carol: "The Priests of High Strangeness - Co-creation of the "alien abduction phenomenon", Paratopia vol. 1 , n° 1, 15 janvier 2011.
Hopkins décède le , atteint d'un cancer du foie et d'une pneumonie.
Hopkins, B.: Missing Time: A Documented Study of UFO Abductions. New York: Richard Marek Publishers, 1981 Hopkins, B.: Intruders: The Incredible Visitations at Copley Woods. New York: Random House, 1987 Hopkins, B.: A Special Report for Members of IF: The Ongoing Problem of Deception in UFO Abduction Cases. New York: Intruders Foundation, 1990 Hopkins, B. & Jacobs, D. M. & Westrum, D.: Unusual Personal Experiences: An Analysis of the Data from 3 National Surveys. Las Vegas: Bigelow Holding Corporation, 1991 Hopkins, B.: "A Doubly Witnessed Abduction" - Proceedings of the 1992 Abduction Study Conference at MIT, 1992