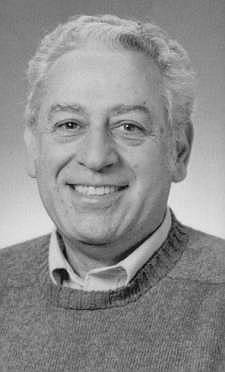 Truzzi naît le vendredi 6 septembre 1935 à Copenhague (Danemark), issue d'une vieille famille russe/italienne, en plein milieu d'une tournée du "Cirque Truzzi" géré en Russie par sa famille. Il est passionné par le jonglage, les carnavals et les cirques, et la magie.
En 1940 sa famille arrive aux USA. Il développe, en plus de ses autres intérêts, une passion pour la sociologie, sa future discipline universitaire (doctorat).
Il est associé aux débuts de la compréhension intellectuelle du scepticisme aux USA, d'abord au travers de son association aux Resources for the Scientific Evaluation of the Paranormal, qui compte parmi ses membres Martin Gardner, Ray Hyman et James Randi, tous magiciens, comme lui.
Au début des 1970s, Truzzi publie The Zetetic, une lettre d'information. C'est dans le premier numéro de celle-ci qu'il déclare Et lorsque ces affirmations sont extraordinaires, c'est-à-dire, révolutionnaires dans leurs implications pour des généralisations scientifiques établies déjà accumulées et vérifiées, nous devons demander une preuve extraordinaire 2Truzzi, M.: "Editorial", The Zetetic, vol. 1, n° 1, automne/hiver 1976, p. 4 aJohn Palmer (directeur de recherche au Centre de Recherches Rhine et rédacteur-en-chef du Journal of Parapsychology) indiquera toutefois que, quelques mois avant sa mort, Truzzi aurait exprimé un avis favorable à son article contestant cette phrase, Palmer, J.: "Progressive skepticism: A critical approach to the psi controversy", Journal of Parapsychology, vol. 50 (1986), pp. 29-42., qui sera plus tard reprise par Carl Sagan.
CSICOP
En 1976, il co-fonde avec Paul Kurtz le CSICOP, mais quitte rapidement cette assocation en raison de désaccords profonds : les membres et le comité directeur de l'association, dont Kurtz, l'accusent d'être trop modéré envers les tenants du paranormal. Truzzi considère quant à lui qu'il n'est pas agressif, et qu'il demande simplement à ces derniers quels sont leurs meilleurs arguments. En 1977, à cette occasion de cette rupture, il rencontre Jerome E. Clark, qui va devenir son ami.
CSAR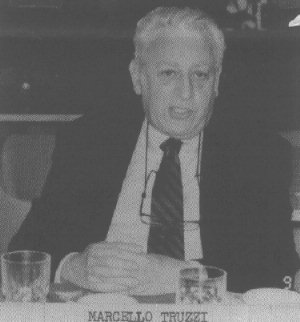 En 1978, il commence la publication de la revue Zetetic Scholar et fonde le Center for Scientific Anomalies Research. Membre de la Parapsychological Association, il est sociologue à l'Université de l'Eastern Michigan, à Ypsilanti. Il est ami avec des partisans de phénomènes extraordinaires comme Jerome Clark ou Uri Geller
, mais sans jamais adopter leur convictions 4Martin, Douglas: "Marcello Truzzi, 67; Sociologist Who Studied the Supernatural", New York Times, 2003-02-09.
Atteint d'une longue maladie depuis 7 ans, il succède rémissions et rechutes. En 2003 il raconte à son ami Clark son enthousiasme pour son projet d'autobiographie. Une semaine plus tard cependant, le , il meurt soudainement, dans le Michigan 5Moseley, J. W.: "Death Takes Noted Skeptic Marcello Truzzi", Saucer Smear, vol. 50, n° 3, 2003-03-10 6Clark, J.: "Milestones > Marcello Truzzi", The Anomalist.
Auteur de :
Truzzi, M. & illus. Victoria Chess: Caldron Cookery: An Authentic Guide for Coven Connoisseurs, 1969
Truzzi, M.: "Definitions and Dimensions of the Occult: Towards a Sociological Perspective", Journal of Popular Culture, 1972, 5, 635-646.

Truzzi, M.: "From the Editor: Parameters of the Paranormal", The Zetetic (aujourd'hui The Skeptical Inquirer), 1977, 1, 2, pp. 4-8.

Truzzi, M.: "On the Extraordinary: An Attempt at Clarification", Zetetic Scholar, n° 1, 1978, pp. 11-22.
Truzzi, M.: "Editorial: A Word on Terminology", Zetetic Scholar, 1978, n° 2, 64-65.

Truzzi, M.: "Editorial [Type I and Type II Errors re the Paranormal]", Zetetic Scholar, 1979, n° 3/4, p. 2.

Truzzi, M.: "Discussion: On the Reception of Unconventional Scientific Claims", 1979, in Seymour H. Mauskopf, editor, The Reception of Unconventional Science [AAAS Selected Symposium 25], Boulder, Colorado: Westview Press. pp. 125-137. Réédité "Reflections on the Reception of Unconventional Claims In Science", colloque du 29 novembre 1989, publié dans Frontier Perspectives, vol. 1 n° 2, automne/hiver 1990

Truzzi, M.: "Editorial [Extra-scientific factors and Type II Error]", Zetetic Scholar, 1981, n° 8, pp. 3-4.
Truzzi, M.: "Personal Reflections on the Mars Effect Controversy", Zetetic Scholar, 1982, n° 10, pp. 74-81.
Truzzi, M.: "Zetetic Ruminations on Skepticism and Anomalies in Science", Zetetic Scholar, 1987, n° 12/13, 7-20.
Truzzi, M.: "On Pseudo-Skepticism", Zetetic Scholar, n° 12-13, 1987 - Une distinction du scepticisme "dur" et du véritable scepticisme, renommé par Truzzi sous le terme de zététique.
Truzzi, M.: "An End to the Uri Geller vs. Randi & CSICOP Litigations?", Parapsychological Association Newsletter < Psi Researcher n° 21, Society for Psychical Research
Truzzi, M. & Lyons, Arthur: The Blue Sense: Psychic Detectives and Crime, 1992
Truzzi, M.: "The Perspective of Anomalistics", Center for Scientific Anomalies Research, 1998
Truzzi, M.: "On Some Unfair Practices towards Claims of the Paranormal", Oxymoron: Annual Thematic Anthology of the Arts and Sciences, Vol.2: The Fringe, New York: Oxymoron Media, Inc., (Edward Binkowski, editor) 1998.
Truzzi, M.: UFO Encounters (consultant)
Truzzi, M.: The Complete Idiot's Guide to Extraterrestrial Intelligence (consultant)
Références :