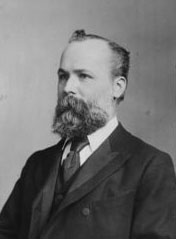 Maunder naît en . Il devient astronome.
Observation
Le , Maunder se trouve à l'observatoire royal de Greenwich (Angleterre), lorsqu'il voit un grand disque circulaire ou ovale de lumière verdâtre passant d'un horizon à l'autre à allure constante en .
Lui et plus d'une centaine de témoins de l'observatoire observent l'objet se déplacer doucement, mais plus vite qu'aucun des corps astronomiques observés. Il semble aussi s'allonger, suggérant qu'il s'agit peut-être d'un disque changeant d'angle.
Maunder contestera l'hypothèse d'un météore :
Il s'agissait sans aucun doute d'un corps. Rien ne pouvait moins ressembler à la hâte d'un gros météore ou d'une boule de feu que la progression régulière de cette "torpille" Maunder, E. W.: "A strange celestial visitor." Observatory, 39 (1916): 213-4 < Fort, C. H.: Chapitre 25, The Book of the Damned, 1919, traduit le livre des Damnés, p. 231 < Piens, C. & Scornaux, J.: A la recherche des ovnis, 1976, p. 183..
Il tendra plutôt à soutenir celle d'un "rayon auroral" J. Rand Capron: "Notes", Philosophical Magazine, mai 1883 < Maunder, E. W.: "The Auroral Beam of 1882, November 17", The Observatory, vol. 6, n° 74, Londres, juin 1883 < Deliyannis, Yannis: "Gershtein, Mikhail: "Re: Re: Ancient Belgian Observations", Magonia Exchange, 15 octobre 2007.
Maunder meurt en .
Article dans Nature, n° 684, 7 décembre 1882, p. 139 Jones, R. V.: "The Natural Philosophy of Flying Saucers," Physics Bulletin 19, juillet 1968, pp. 225-230 Article de 5 pages du Bulletin du GESAG n° 90, décembre 1987, Belgique < Russo, Edoardo: "Ancient Belgian Observations", Magonia Exchange, 14 octobre 2007 Menzel, D.: Flying Saucers, 1953, pp. 83-89 < Gershtein, Mikhail: "Re: Ancient Belgian Observations", Magonia Exchange, 15 octobre 2007 Jessup, M. K.: The case for the UFOs, 1957, pp. 32-33 < Gershtein, Mikhail: "Re: Ancient Belgian Observations", Magonia Exchange, 15 octobre 2007