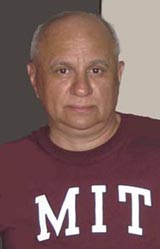 Imbrogno naît le mardi 26 juin 1951.
À partir de 1982, il est professeur de sciences physiques à l'Ecole Windward de White Plains (New York), consultant avant-vente pour Meade Instruments, et astronome à ses heures : membre du comité directeur de l'Observatoire Bowman à Greenwich (Connecticut), auteur d'une rubrique astronomique pour le Greenwich Time, auteur d'un guide pour astronomes amateurs 1Imbrogno, P. J.: Crosswalks across the universe: A guide to amateur astronomy, Vantage Press, 1982.
Imbrogno entend tellement de récits de contact — près de 300 — qu'il co-écrit une suite à Night Siege avec Marianne Horrigan, intitulée Contact of the 5th Kind.
En 1991, il découvre que les satellites météorologiques envoient parfois d'étranges images. Il publie plusieurs de ces images, reçues des satellites géosynchrones GOES du NOAA, qui montrent des éléments de forme ovoïde semblant en orbite terrestre.
En 2008, il publie un nouveau livre 2Imbrogno, P. J.: Interdimensional Universe: The New Science of UFOs, Paranormal Phenomena and Otherdimensional Beings, Llewellyn, août 2008 avec de nouveaux éléments sur l'observation Indian Point en 1984.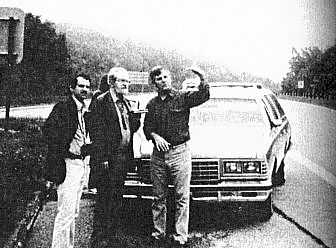 Il est interrogé par The New York Times, Coast to Coast AM, à la télévision sur le Today Show de NBC et le Oprah Winfrey Show, et est apparu dans des documentaires du History Channel, A&E, Lifetime et HBO.
Il par la suite à Danbury (Connecticut).
A l'été 2011, après une mise en cause de ses prétendus titres du MIT (maîtrise/doctorat de chimie théorique), d'universités (B. A. d'astronomie à l'Université du Texas, et d'une license en Sciences de la Terre à Boston) et associations professionnelles, il se retire du domaine de l'ufologie et du paranormal 4Biedny, D.: "Phil Imbrogno Caught Fabricating MIT Credentials", UFO Updates, 6 juillet 2011.